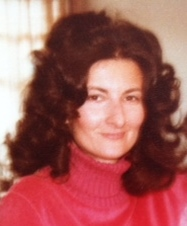 Obituary of Virginia Anne Brush Friedman
The family of Virginia Anne Brush Friedman, 72, of Caldwell, NJ, is profoundly saddened by her passing on Thursday, October 18, 2018, after a brief illness due to uncontrolled seizures over these past few months.
Born in Newark, NJ to Edward J. Brush, Sr. and Sandra (Livolsi) Brush in 1946, Ginnie grew up in Union and was a longtime resident of Caldwell/Bloomfield. She was active in the local community including weekly events with the Caldwell Senior Citizens.
In accord with her father's honorable service in the U.S. Navy and with the Union Police Department, Virginia had a strong patriotic spirit and was active in politics. She loved classical music and U.S. History. Ginnie was a straight-A student in school and when younger, adored her classes in ballet and modern dance. Virginia was deeply spiritual and she embraced the faiths of both Catholicism and Judaism.
Ginnie was a pre-school teacher many years ago. She treasured her home state of NJ and always showed her admiration for all police officers and fire fighters. She loved animals and nature, the Fall leaves, and celebrating various holidays throughout the year. Ginnie tried to enjoy her life to the fullest. She knew that each day was precious and that family matters most. She is survived by her devoted and loving daughter, Ranai Michele Friedman of Manhattan; age 50 and a dedicated brother, Edward Brush-Jennings in Tucson, AZ. She was predeceased by her parents and younger sister, Elizabeth "Betsy".
Graveside services were held in Prospect Hill Cemetery in Caldwell on Friday, October 19, 2018 at 1:00 pm. The family has trusted the Codey & Jones Funeral Home of Caldwell with the arrangements. To extend a condolence or share a memory, please visit www.codeyjonesfh.com.
In memory of Virginia, please consider a donation to the Caldwell Police Foundation, PO Box 188, the Caldwell Volunteer Fire Department, PO Box 4 both in Caldwell, NJ 07006, or the ASPCA (aspca.org)